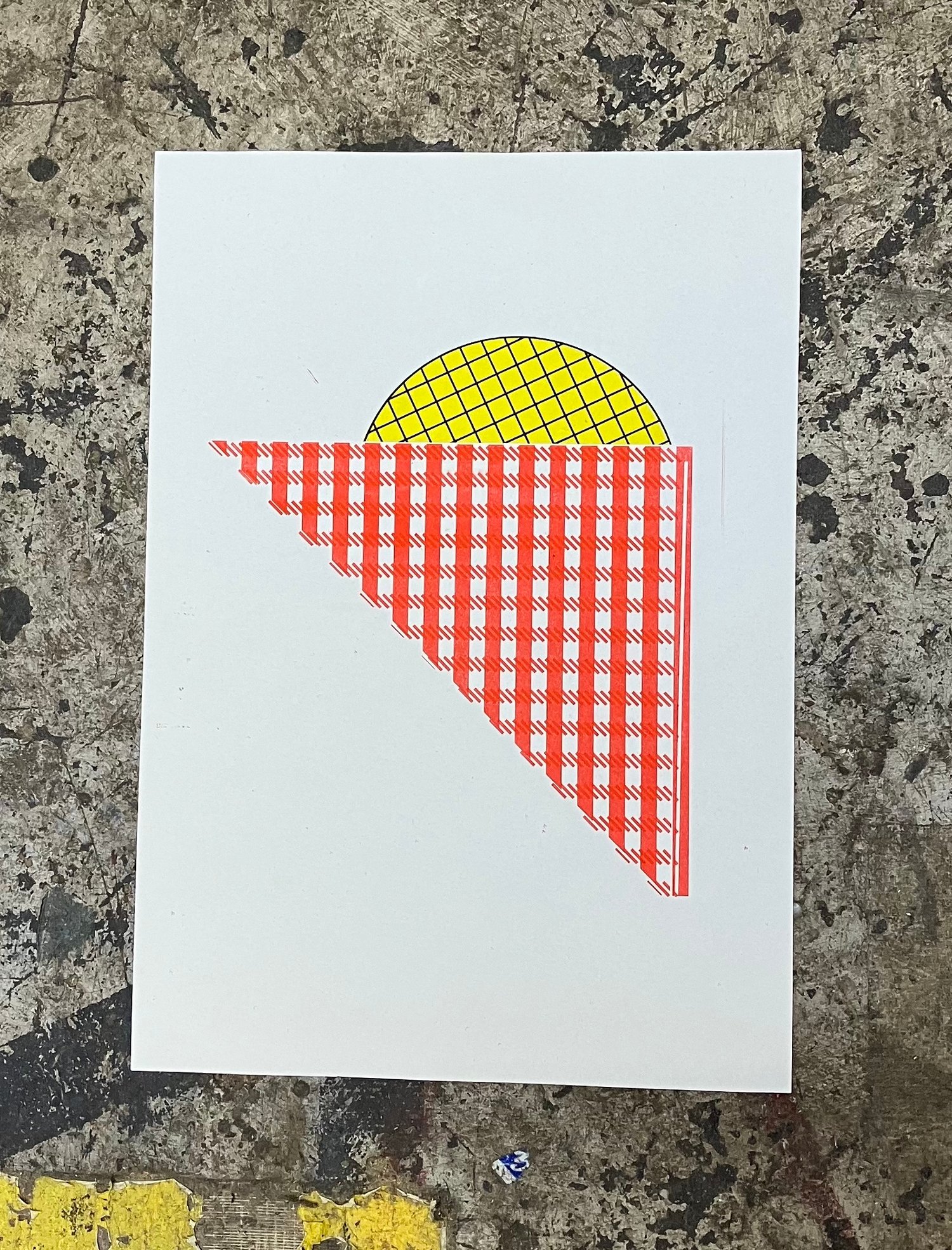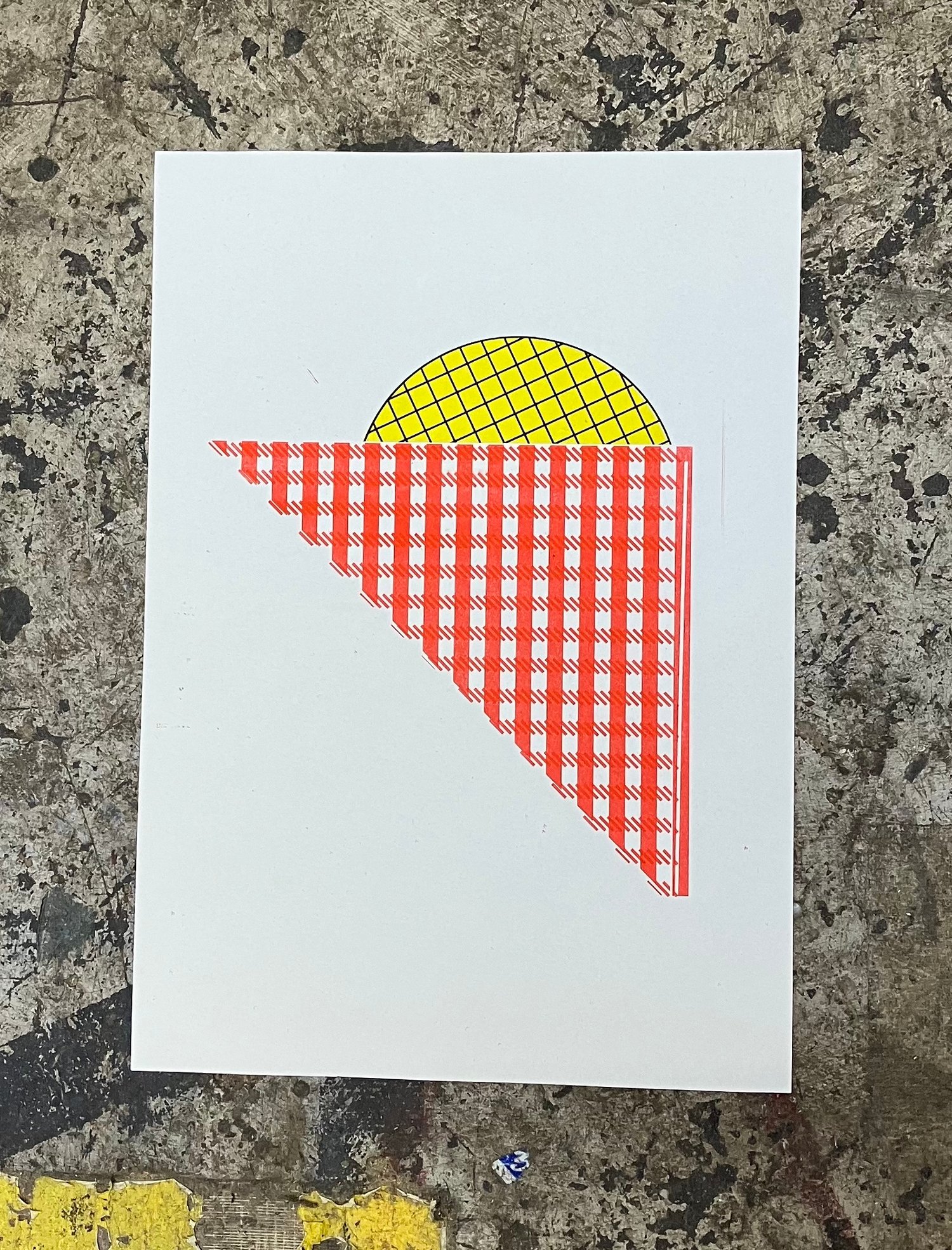 Waffle from Rotterdam Market Riso Print
£13.00
An A3 riso print in 3 colours.
In the summer of 2022 we returned to Rotterdam where we studied 18 years ago. We spent a whole day at Blaak Maket and ate waffles from the same stand we used to go to when we were 20 - the design of which we loved and it's still the same. We've made this print in ode to this transformative time and all the waffling we have done since we met 20 years ago.
Printed using soy based environmentally friendly inks on recycled cartridge paper stock. Risograph prints can vary from print to print in terms of colour depth and texture, this makes each one unique.
Postage is £5.00 - sent in a poster roll. UK & Netherlands postage only - please get in touch if you're outside the UK