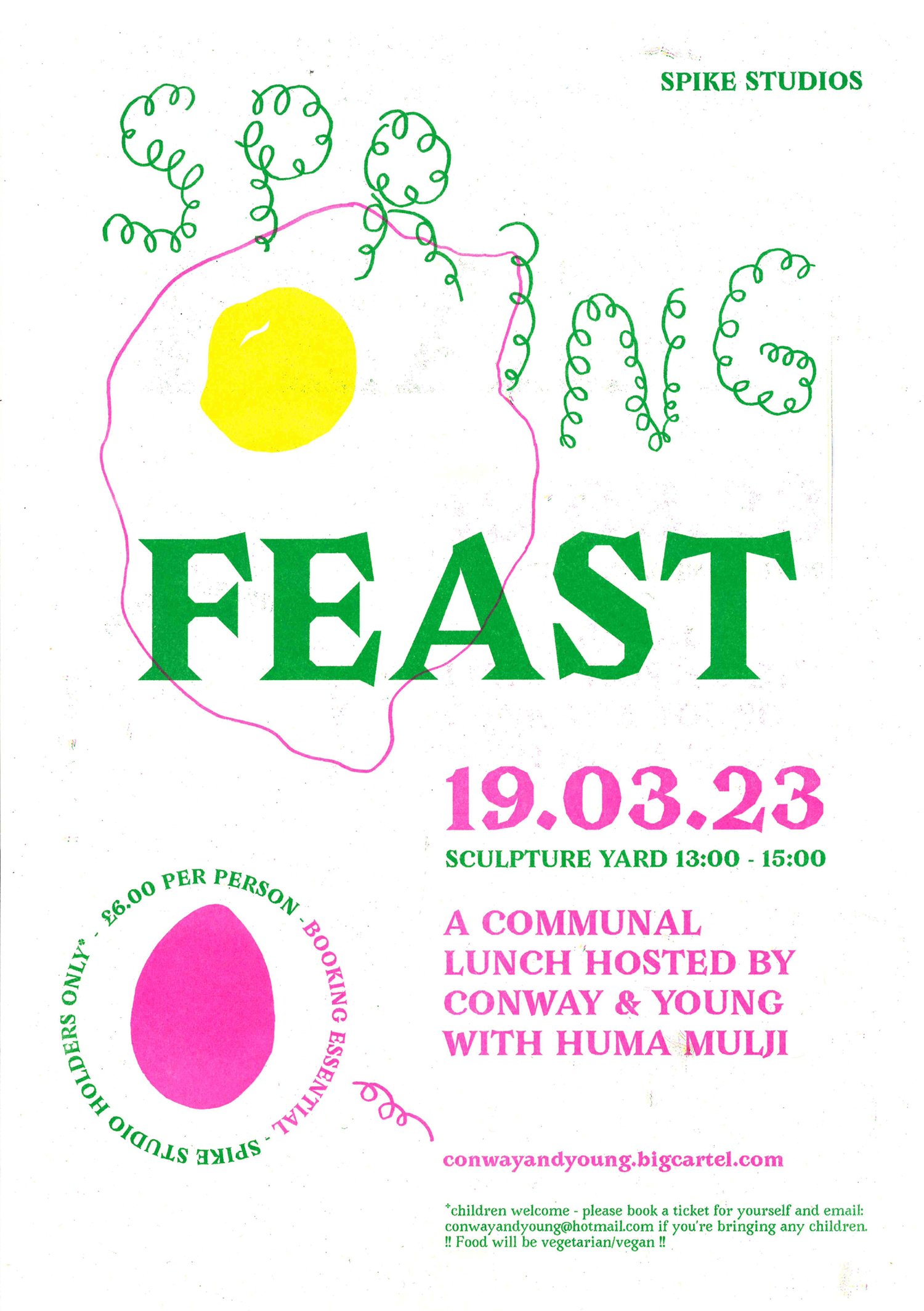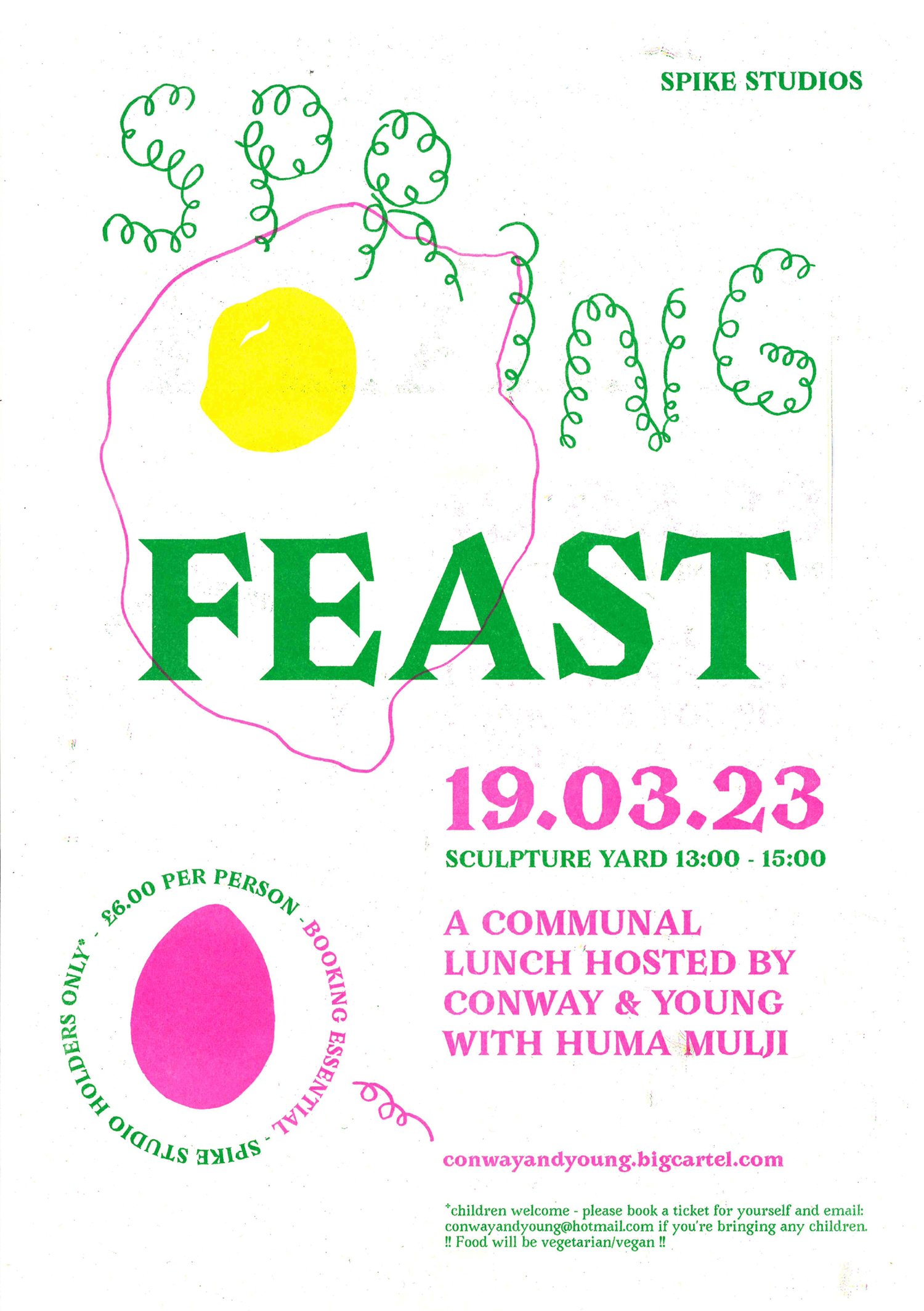 SPRING FEAST - with Huma Mulji & Harriet Bowman **FOR SPIKE STUDIO HOLDERS AND SPIKE ASSOCIATE SONLY
£6.00 / Sold Out
A SPRING FEAST is for Spike Studio Holders and Spike Associates only.
Join us for a communal lunch in the Sculpture Yard on Sunday 19th March 1pm - 3pm. Hosted by Huma Mulji and Conway & Young with an egg themed reading by Harriet Bowman
£6.00 p/p - Limited places booking essential
Food will be vegetarian/vegan. *** Food will be made in a kitchen that uses known allergens and we will be using peanut butter, food is consumed at your own risk.
Children welcome - no need to book them a place but please email us at [email protected] to let us know.